We offer competitively priced Fuse box upgrades in Bromley – BR1 for your home or property, ensuring that your fuse box is up to date.
Do you know how recently your power Fuse box was installed? It's highly likely that your control unit has been there for quite a while, and does not provide the most up to date protection that it should.
The fuse box is crucial to the safety of your appliances – and therefore to your own safety. Lots of issues can arise from an old and unreliable consumer unit /Fuse box, so it's best to err on the side of caution.
The Best of the Best in Bromley
Many homes are still fitted with an old style fuse box. We strongly recommend that you upgrade to a new style fuse box.
This will provide you with the best protection and safety possible for your family or your tenants. We will upgrade you to a modern, 2016 regulation fuse box, designed for ease of use and for the safety it will add to your property. We only install the best consumer units on the market, so you can be sure that the unit we've given you will last for many years to come.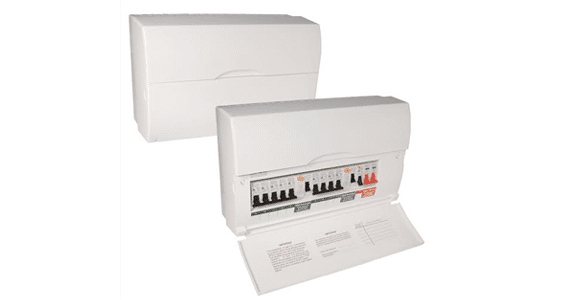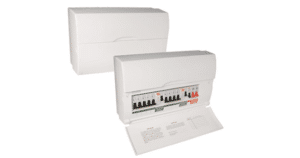 FAQs
Why might I need to upgrade my fuse box?
If your fuse box is damaged or in a state of disrepair, you will need to have it fixed or upgraded in order to meet the minimum British legal standard. Old units could also do with an upgrade to a modern, more safe and efficient unit.
What problems should I look out for?
There are many tell-tale signs that your unit may have a problem: flickering lights, circuit breakers tripping, humming and crackling noises and sockets not working. If your unit is damaged, your power may even cut out, leaving you without modern conveniences, or even lighting.
What should I be aware of on the unit itself?
Your unit should not have broken fuse carriers, be lacking a Residual Current Device or have a wooden back which can be a fire hazard. If you are unsure about anything on your control unit, give as a call to discuss it – it's always best to be cautious.
Get A Quote
Call us on: 0203 488 1899
If you think your fuse box may need upgrading, or would like us to carry out electrical testing to find out what state your unit is in, just give us a call. Our friendly, qualified experts will be happy to answer all your questions.
Safety is always our number one priority, and we'll make sure that we don't leave your property until we know that it is completely safe for you, your family or your tenants.
Give us a call, and we'll give you a quote.
---
Coverage Area:
Bromley | Beckenham | Croydon | Romford | Dartford | Orpington