| Studio Flat | £199 |
| --- | --- |
| 1-2 Bed Property | £399 |
| 3-6 Bed Property | £999 |
| Small Shops | £499 |
| Large Shops | POA |
Why is a fire risk assessment important?
Without a doubt, the destructive potential of a fire, which can lead to the destruction of lives, businesses, and valuable assets, cannot be overstated. That's why it is important to take every conceivable measure to avert the outbreak of a fire in the initial stages. The purpose of a fire risk assessment is to pinpoint any weaknesses within a specific property that may make it susceptible to a fire. This process is essential in guaranteeing the safety of your building and the well-being of its occupants, whether they are residents or employees.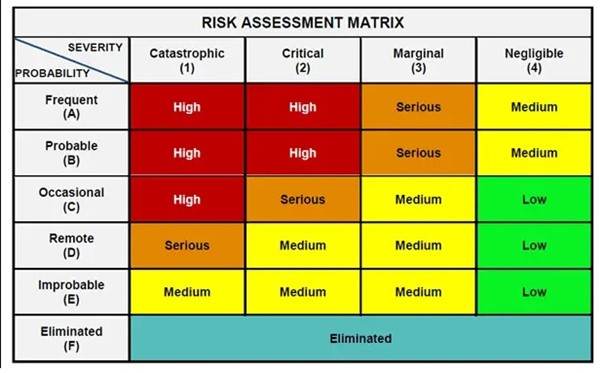 What are the legal requirements for fire risk assessments?
Since 2006, UK law mandates that the 'responsible person' (RP) for any non-residential property should conduct a fire risk assessment. If there are 5 or more employees present, it's also obligatory to maintain a record of the assessment's results and the subsequent measures implemented. Neglecting the importance of fire risk assessment is a punishable offense for evident reasons, and non-compliance with the regulations governing these assessments may result in fines or, in some cases, imprisonment.
We can provide fire risk assessments for the following properties:
HMO Properties
Employers and self-employed individuals with a business premises
A landlord of a property used as a business premises
A landlord of a multiple-occupancy household
Hotels, hostels and other premises providing accommodation
Churches, mosques, synagogues and other religious premises
Schools, colleges, universities and nurseries
Hospitals, care homes and other medical facilities
Premises open to the public, such as museums or cinemas
There are other types of property that might require a fire risk assessment. If you are responsible for any building that employees or members of the public have access to, there is a good chance you'll need a fire risk assessment! If you're unsure at all, just get in touch and we can give you expert advice and information.
What does a fire risk assessment involve?
Legally, the responsible person is authorized to conduct a fire risk assessment. Nevertheless, opting for a comprehensive assessment performed by experts is a wiser and safer choice. Our professional fire risk assessment service extends to London and the southeast, offering competitive rates so that safety remains affordable. We conduct on-site assessments and provide you with a detailed report, equipping you with the necessary information to safeguard your property against potential risks.
What will be included in the fire risk assessment report?
The report generated post-assessment will provide a comprehensive account of any identified risks within the premises. These risks may encompass a wide range of concerns, spanning from inflammable items to evacuation routes. To illustrate the findings, the report will incorporate visual documentation in the form of photographs, coupled with actionable recommendations for enhancing safety. Each identified issue will be assigned a risk rating, allowing for a clear understanding of prioritization. The report serves as proof that the premises have undergone a thorough evaluation and, once all suggested measures have been implemented, can be endorsed by the responsible person (RP)
Is a revisit required?
Upon receiving your fire risk assessment report, a follow-up visit is not obligatory. Instead, it becomes the responsibility of the RP to ensure that the recommended actions are executed and to heed any advice for future fire safety. Nevertheless, considering the risk level indicated in the report, it is important to periodically reevaluate fire risk assessments, possibly on an annual or biennial basis. This practice not only offers the assurance that your property remains secure and compliant with regulations but also fulfils the requirements of your insurance provider.
Do you need a fire risk assessment? Make sure your business and employees are safe: book with us and we'll carry out a professional, expert assessment, complete with an easy-to-understand report, with clear action points.
Call us on: 02034881899