Emergency light testing Pricing:
| £79 inc VAT | Emergency light testing |
| --- | --- |
We offer a fast and competitively priced emergency light testing, ensuring that you meet your legal responsibilities.
Need emergency light testing services? Get a quote.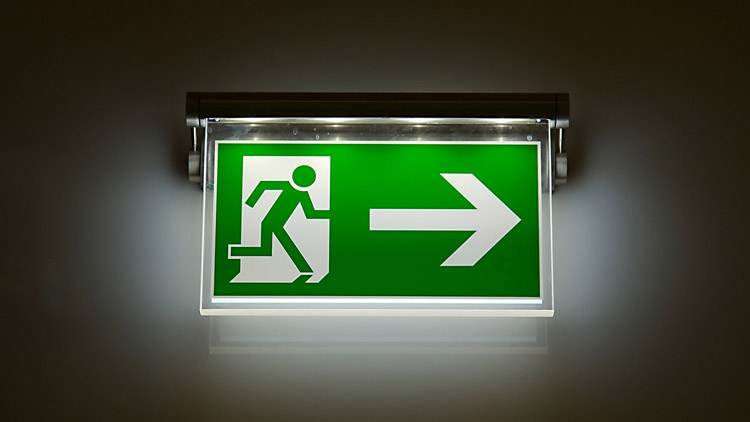 Call us on: 0203 488 1899
Emergency lights are crucial safety feature of commercial buildings. Typically, emergency lights are used to illuminate exit routes, enabling people to leave the building safely in the event of an emergency.
Emergency lights are used because they will still work if there is a loss of power, or in the case of a fire. If emergency lights aren't working properly, a bad situation could be made worse, especially in the event of a power failure.
Emergency light testing is an important part of maintaining the safety standards of a building. It is also required by UK law. If you are responsible for a commercial or public building, whether it's a school, cinema or office, you need to ensure that the building's emergency lighting is fully functional. Failure to do so could even result in prosecution.
Our emergency lighting testing service
Emergency light testing should be carried out regularly. The testing should be carried out professionally, by a qualified engineer, and afterwards you should receive an emergency light certificate.
Thankfully, at Efficient Home Energy we have years of experience working with lighting in commercial properties. We'll ensure that your emergency lights meet the legal and regulatory requirements, and provide you with the correct certification.